Welcome to Body & Soul Holistic Aesthetic Medical Center™, where Enhancing the ageless beauty and health of the Body, Mind and Soul, is our primary focus.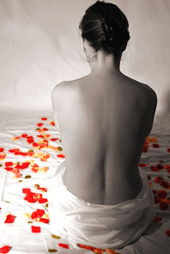 Here, you will experience a different approach to the "Art of Redefining Ageless Beauty and Health." We take a Holistic approach to treating and servicing our patients. It is through the use of natural remedies, vitamins, minerals, botanical products, the most advanced cosmetic and aesthetic equipment, medically supervised dietary programs and continual health education incorporated into all of our treatment plans, are we able to achieve this Holistic approach in servicing our clients.
Whether it is for skin and body rejuvenation procedures, health maintenance and balance, or healthy weight managing programs, Dr. Juliette Louis-Charles and the staff at Body & Soul Holistic Aesthetic Medical Center emphasize the renewal and rejuvenation of all skin complexions and colors as well as all body sizes and shapes.
"Enhancing and restoring the inherent natural beauty in us all is our goal."
Board-certified doctor and medical
professionals performing all procedures
Physician on-site every day
Licensed estheticians
Emphasis on combining Holistic Health with enhancement of overall body image
High quality doctor's office combined with
state-of-the-art aesthetic equipment
Convenient hours
Complimentary cosmetic consultations;
same-day appointments


Call to schedule an appointment 215.782.2250

Skin and Hand Rejuvenation
Body Sculpting, Body Wraps
Microdermabrasion, Next Generation Chemical Peels, Spot Removal
Therapeutic Massage, Accupressure