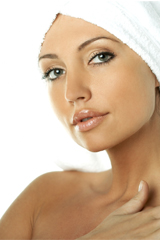 Body and Soul Holistic Aesthetic Medical Center™ is a unique physician-directed practice where Holistic health care, aesthetic enhancement and wellness come together as one. Our primary focus is dedicated to the art and science of restoring and maintaining your total physical well-being, as well as revitalizing your natural aesthetic beauty.

Our philosophy embraces the belief that our Fountain of Youth, Health and Beauty lies deep within us, in our very cells. Through an ongoing examination and understanding of the natural and accelerated aging process, our professional staff can address the causes of aging, while treating its symptoms.
The ubiquitous elements of modern life, such as poor diet, inadequate exercise and health maintenance, UV rays, smoking, pollutants and depressed mood all overwhelm our natural defenses. The ongoing exposure to such elements is not only associated with dozens of age-related disorders and diseases, but also hastens the physical signs of aging and limits both the quantity and quality of our years.

Inspiring our philosophy are "The 5 Principles of Well-Being"™. These elemental facets of health, beauty and inner balance provide a comprehensive approach to our services and ensure that our staff approaches each client in a Holistic fashion.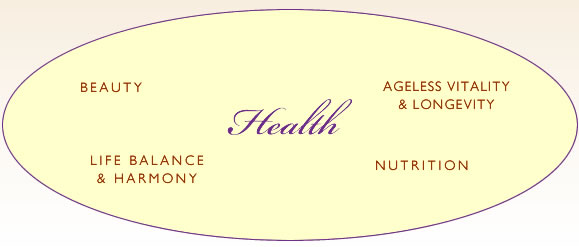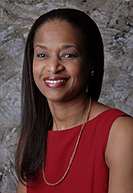 Envisioning a Holistic center where patients could feel comfortable with their physician, empowered to maintain overall wellness and confident in their natural beauty, physician Dr. Juliette Louis-Charles founded Body and Soul™ in 2000. She takes a Holistic approach to wellness, skin care and optimizing quality of life.
Dr. Louis-Charles is board-certified in Family Medicine and specializes in Aesthetic, Anti-aging Medicine and Weight Control. She received her Doctorate of Osteopathy at The Philadelphia College of Osteopathic Medicine, and completed her residency training at The University of Medicine and Dentistry of New Jersey. Dr. Louis-Charles earned a Master of Science degree in Clinical Nutrition at Drexel University in Philadelphia.
Her interest in Aesthetics, Integrative Medicine and Longevity has been the focus of her continued medical education. She is a highly trained and skilled clinician and is certified to practice aesthetic medicine from the American Academy of Aesthetic Medicine, The International Meso-Lipotherapy Society and The Empire Medical Training Organization.
Please call or visit our office for a complete list of treatment programs, testing and services offered: 215.782.2250